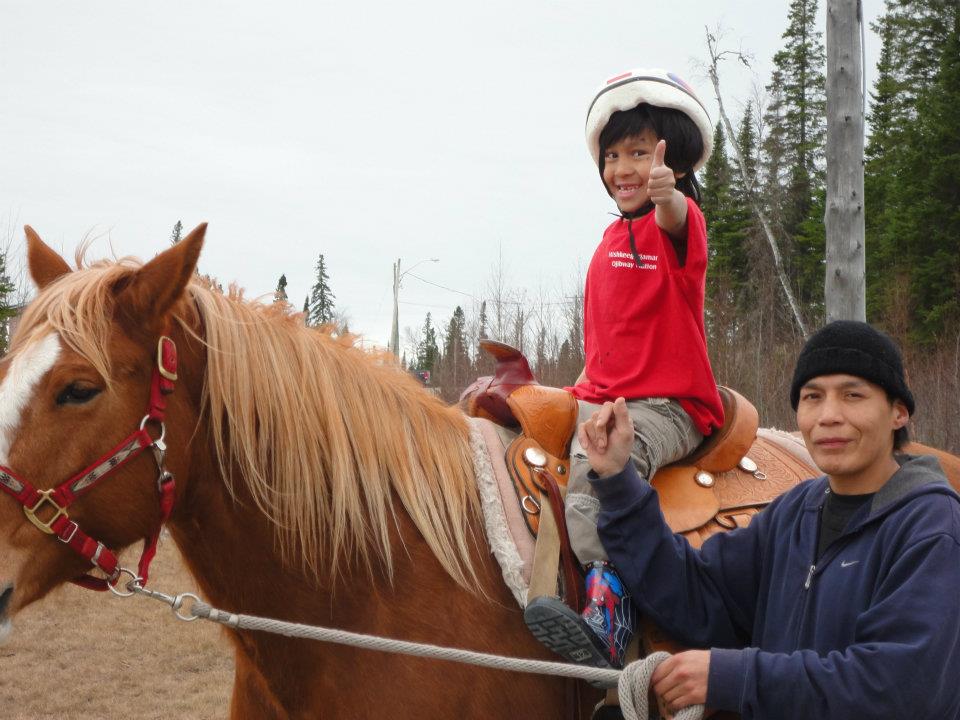 Teaching/Therapeutic Tools
E.A.C. (Equine Assisted Counselling)
E.A.C. is quite simply the practice of using horses as a therapy tool to help or aid in the process of inner healing work sought in the counselling process. It is an experiential tool where participants learn about themselves and others by participating in activities with the horses followed by feedback involving the discussion of thoughts, behaviours, beliefs and patterns. E.A.C. does not involve riding lessons but rather focuses on the interaction between participants and the horse. Situations can be used to encourage problem solving, interpersonal communication and personal growth.
Some of the benefits in using E.A.C. are:
Challenges clients in a non-threatening manner
Rapidly breaks down defensive barriers
Provides immediate cause and effect situations
Captivates and holds attention
Promotes change from dysfunctional patterns to successful ones
Wilderness Therapy
Spending time in the wilderness has long been known to provide exceptional therapeutic benefits. The wilderness, and activities based in the wilderness can be used as teaching tools to promote self esteem, self growth, interactive skills within a group, and deep self reflection.
At Whispered Dreams Ranch we incorporate both therapeutic tools in our work with participants to reach goals set out by the participant and referral source. We are very flexible with how this might look whether it be a two hour session provided on a weekly/bimonthly basis, a group day ranch experience, a four day self esteem building horse adventure program or a two week leadership program at Ya Ha Tinda in Alberta.
We also offer two day, three day or one week canoe trips.
Rates vary depending on the size of the group.